Welcome to my site. I am a landscape painter, portrait and graffiti artist. By trade, I am a graphic designer and illustrator, and took up

painting for its own sake in 2002. I had found my work was becoming more specialised in publication design, at the expense of the more enjoyable illustration work.

Although as a painter I only had myself to please, I soon discovered that others liked my work. Since hanging my first few works at a local cafe, I have found a ready audience.
I like the deep autumn shadows on the Orongorongos, the variegated evening sky over the Wellington Heads, and the modest and incidental structures you find in the environment - sheds, signal boxes, and harbour lane markers. After travelling to Melbourne to complete my MFA I rekindled an interest in spray applied art and portraiture. More recently I have done a series on Kiwiana products.
In late 2018 I travelled to Europe and the United Staes on sabbatical, and documented the trip with drawings and paintings. Click here to go to my illustrated travel blog.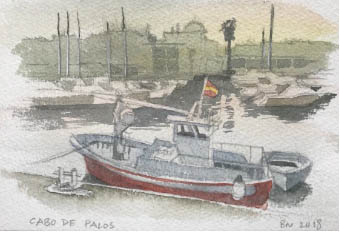 Click on the links above and at left to check out current and past work.
NEW STUFF - big portraits: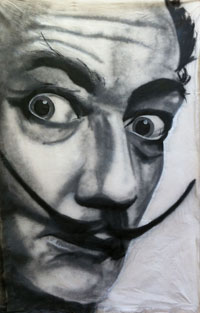 Kiwiana Products